Limestone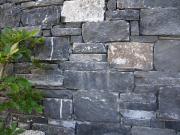 Limestone has proven its durability. For the last 2,000 years limestone has been used as a building material.


With our choice of limestone building stone at O'Connell Stone you get the look you want. With limestone, no two pieces look the same. Limestone can vary in colour depending on where the stone originates.

All of our Limestone walling stone is machine split and supplied by tonne bags (approximate coverage varying 3.5-4 Sq. m. per bag).
Click Product to View