Quartz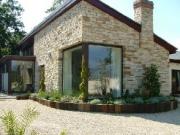 Quartzite is one of the hardest and oldest rocks found. Its blend of colour tones make this stone very attractive for use on house facades or boundary walls.

There are mainly two colours of Quartzite building stone these are brown and grey..

This material is machine split and available in bags.
Click Product to View